---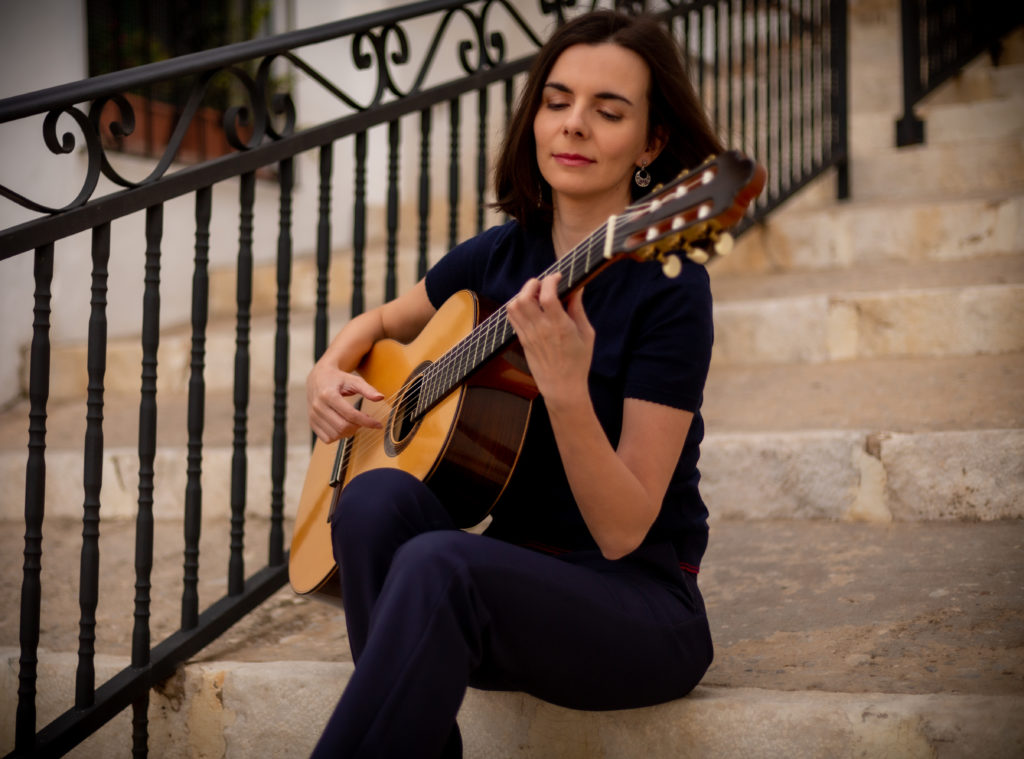 Saint Louis University- Madrid campus
Currently serving on the faculty of the Department of Performing Arts
Subjects taught: Music of Cultures of the World, Applied Music- Guitar
---
Masterclasses and lectures held at festivals and educational institutions
Stanford University – BOSP Madrid (Spain)
International University Menéndez Pelayo (Spain)
Technical University Istanbul (Turkey)
Music Conservatory Maribor (Slovenia)
Guitoberfest organized by Classical Guitar Corner Online Academy (New York, online)- 3x
2nd International Guitar Festival, Postojna (Slovenia)
Universidad popular Alcobendas (Spain)
International Guitar Festival Semana Tárrega, Villarreal (Spain)
St. Stanislav's Institution, Ljubljana (Slovenia) -2x
International summer course "Guitar Power" (Slovenia)
State Music school Gornja Radgona (Slovenia)-3x
State Music school Ljubljana-Moste (Slovenia)
Música en el Claustro Festival, Tui (Spain)
Private instruction online
See the availability below. More slots will be available from beginning of May on.
---
Private instruction in Madrid
I work with a small number of students of intermediate and advanced level. Currently, I can't accept new students for regular lessons, but occasional single lessons might be arranged.
Special thanks to Classical Guitar Blog for including me on their international list of guitar teachers.